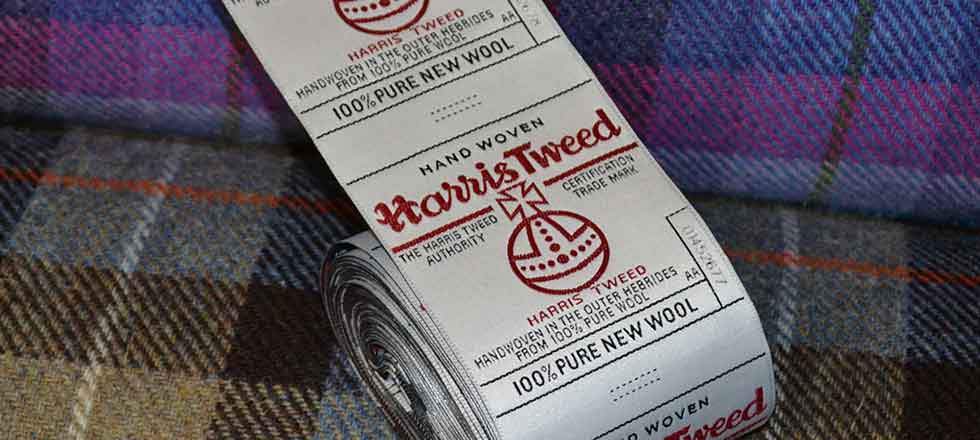 Harris Tweed Fun Facts
As the name suggests, Harris Tweed is handwoven from pure virgin wool in the Outer Hebrides of Scotland, mainly in the isles of Harris and Lewis, the Uists, Benbecula and Barra. The original tweed was called 'Clò-Mòr', meaning 'big cloth' in Gaelic, which was manufactured by hand by local people from their own wool in their cottages during winter evenings. In the late 18th century, handmade cloth, including rough tweed, was exported to mainland Scotland and traded by the Islanders along with other goods such as dry hides, goat and deer skins. By this time, the development of tweed as we know it really took off.
Modern tweeds evolved to have different variations, the material is lighter in weight and there is a variety of different designs. In the 1950's and 1960's, tweed got a makeover from designers such as Chanel with her Linton Tweed suits. Harris Tweed is protected by the Harris Tweed Act 1993 which strictly outlines the conditions in which the cloth can genuinely be made. Every 50 metres of Harris Tweed is checked by an inspector from the Harris Tweed Authority before being stamped by hand with the Orb Mark. There are three mills operating on the islands although the tweed is woven by hand in homes of local crofters.
There are thousands of different patterns and the possibilities are almost endless. However, there are over 4000 commonly used patterns and colour combinations in the official pattern books. Because of the fabric's rugged and heavy design, Harris Tweed is wind and water resistant, making it perfect for weather protection during country outings and sports. Internationally acclaimed designers Ralph Lauren and Vivienne Westwood use tweed for their collections year after year. In 2012, the weavers and mills of the Harris Tweed industry produced one million metres of Harris Tweed. The famous tweed remains in vogue and a regular feature in both High Street stores and in couture collections.