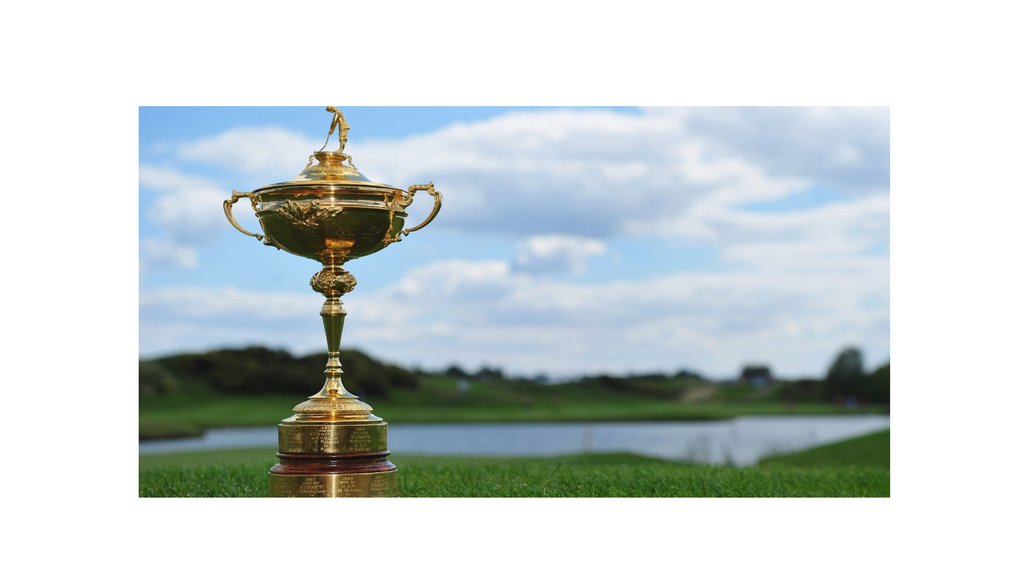 The Ryder Cup started in 1927 after two unofficial golf matches took place between Great Britain + Ireland and the United States of America (USA). The first of these unofficial matches were held at Gleneagles in 1921 and the Second at Wentworth in 1926. It was in this match at Wentworth that birthed one of the most famous and greatest sporting contests in the world. A gentleman named Samuel Ryder was in attendance at the Wentworth match. He decided to take up golf later on in life than most people due to health reasons. He decided to hire one of the golf greats of the era - Abe Mitchell to be his personal tutor. He enjoyed the match so much that later in the evening he decided it should be done again. He donated a gold cup worth £250 with a small figure on top in memory of Abe Mitchell.
In 1927 the first official Ryder Cup was born. The first 22 matches saw USA winning 18 times and Great Britain and Ireland winning just 4, including the famous 1969 tie. In 1976 Europe joined and the next 16 matches saw Europe win 8 cups, with the USA winning 7 and also 1 tie.
Every 2 years the Ryder Cup is held in a different location. In 2018 the tournament was held in France for the first time in it's history.
One of the many highlights of the Ryder Cup is the extravagant choice of clothing on display. The Tartan trews are a popular choice and are often picked during visits to Scotland. Tartan trews date all the way back to 1538 and were most commonly used during the highland winters. Known as 'Triubha' in Scottish Gaelic, traditionally they were form fitting, similar to the footed hose of the Renaissance era (1300 -1600) which is probably where they evolved from. They could be cut as knee breeches or to full length.
Modern trews however are more like standard trousers. They are high-waisted and often worn with a short jacket as an alternative to a kilt at formal events. Like the Kilt they were banned after the Jacobite Rising of 1745 failed to restore the Stewart King onto the throne.
Historically it was the dress of the highlands and not the lowlands of Scotland and when the first Scottish regiment was set up in the mid 1660s to late 1680s it was the lowlanders. They felt that tartan and bagpipes were a foreign savage culture. However, as the military had to wear the tartan trews it leaked out into the civilian wear.
As Scotland is the home of Golfing the modern tartan trousers are a popular choice for golfers playing at bigger tournaments. If you fancy a pair after getting into the spirit of the  Ryder cup why not check our selection of tartans trews available on our website - www.thescotlandkiltcopmany.co.uk or pop into our shop on South Bridge in Edinburgh?