Autumn - The truly underrated season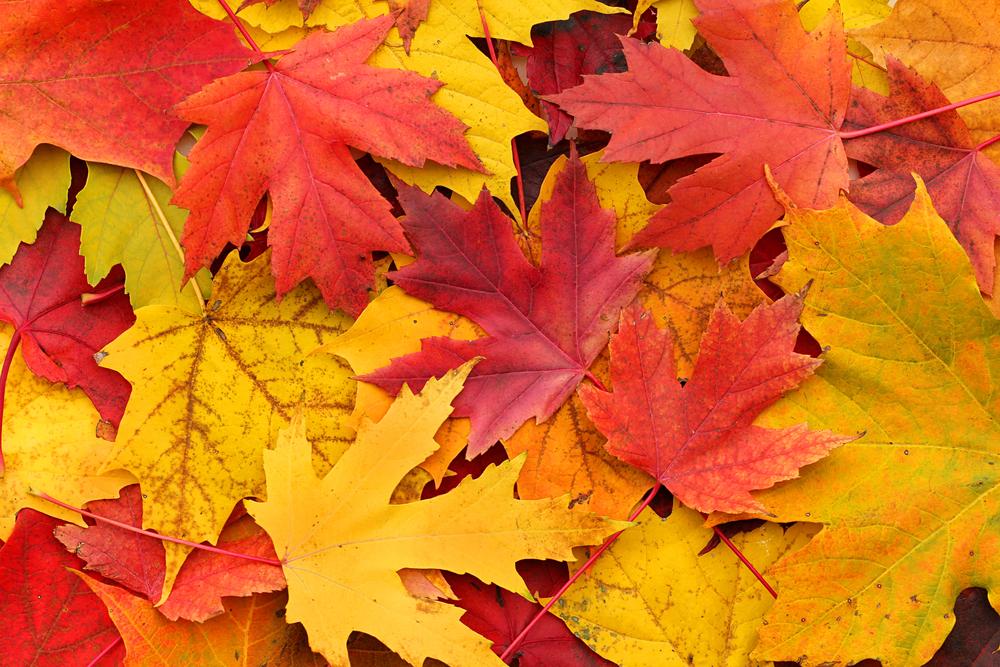 When you ask friends or family what season they are most excited for or enjoy the most there are usually only two answers. When people think of the Summer they automatically imagine their summer holidays, relaxing on a nice warm tropical beach with a nice cold refreshing drink in hand. Similarly, when people think of Winter, spending Christmas time with family and enjoying the festivities is usually the first thing that comes to mind. Although not as glamorous as the Summer and Winter, Spring is still a big favourite with many people as it is the start of warmer weather, the beginning of Easter and also when the plants and flowers begin to blossom. This leaves (no pun intended) the season of Autumn, a season that is rarely talked about and is often forgotten. The season of Autumn is perhaps the most overlooked of all 4 seasons.
Autumn has even been associated with a lot of negativity in the past. Many poets and authors believe Autumn to be the end of the fun and brilliance that was seen in the Summer and is the beginning of many peoples moods beginning to be negatively affected. This could be due to many factors - the beginning of shorter days and darker skies, the thought that the year will soon be coming to an end and even the dreaded promise of the cold winter on the horizon. Despite this bleak outlook however there are actually many things to look forward to in Autumn and it isn't all doom and gloom!
The one event that is probably the most well known in Autumn has to be Halloween. Although it only lasts for a single night it is hard to ignore the cultural and historical impact that Halloween has had all over the world. Halloween has a rich history that stems way back to the mid 1700's and some argue that it is the only real opportunity of the year for people to be as weird and as wonderful as they want to be, dressing up in the fanciest and wackiest of costumes and make-up. Halloween is so popular these days that the New York Halloween Parade has more than 100 million estimated television viewers! There is no other holiday out there that is anything like Halloween and it helps the season of Autumn stand out from the other three.
- The 8 yard Hebridean Kilt is the perfect style for the Autumn months!
Although Summer and Winter are often seen as seasons involving rest and relaxation there is actually quite a lot of pressure in planning a holiday and buying gifts for your loved ones (this applies even more if you have children to buy presents for). Autumn however is a much quieter season, which to some people has a lot more benefits. There is no real reason to stress out in Autumn as there are no big events to plan for (with the exclusion of the one night of Halloween). It is a much simpler season which gives people more time to relax and spend some time treating themselves to the simpler things in life.
Another reason to look forward to Autumn is just how beautiful the season is. Leaves turn to a red, yellow and brown colour and begin to fall from trees creating a unique sense of atmosphere that cannot be found in any other season. This beautiful change in foliage and scenery leads to increased tourism in certain areas and although not as popular as a Summer break it is becoming more and more popular for people to take a vacation during the Autumn months. In the US and Japan in particular many people will take part in an activity know as "Leaf Peeping" where they will travel to wooded areas with lots of yellow and orange leaves to take photographs and admire the scenery.
- Autumn in the US state of New Hampshire can be quite the visual treat!
If you are from America then Autumn also has the huge bonus of Thanksgiving! Thanksgiving occurs on the second Monday of October in Canada and the fourth Thursday of November in America. Historically Thanksgiving is a day of gratitude for the upcoming harvest by holding a massive feast with family and close friends. Thanksgiving dinner centres around a large roasted Turkey but also includes cranberry sauce, potatoes and even pumpkin pie. The meal is quite similar to the traditional British Christmas dinner.
When it comes to clothing that is worn during Autumn people usually wear warmer clothing such as jackets and scarves, although these are usually not quite as thick and protective as coats worn during the Winter. A perfect example of an Autumn coat is a Harris Tweed jacket as it will keep you warm but is not too thick and woolly that you  might overheat. Although it is less common to wear a kilt outdoors in Autumn due to the colder weather some tartans such as the Hebridean Heather and MacDonald Modern tartan are perfect for the seasonal look.
- A Harris Tweed jacket is a great choice for Autumn!
Although it is not as over the top and exciting as the Summer and Winter there is a subtle charm about Autumn that makes many people including myself fall in love with it. Whether it is enjoying the beautiful scenery, losing yourself at Halloween or simply enjoying the quieter nature of the season - Autumn is truly a season worthy of it's underrated status.