Step into Fall: Men's Harris Tweed Jackets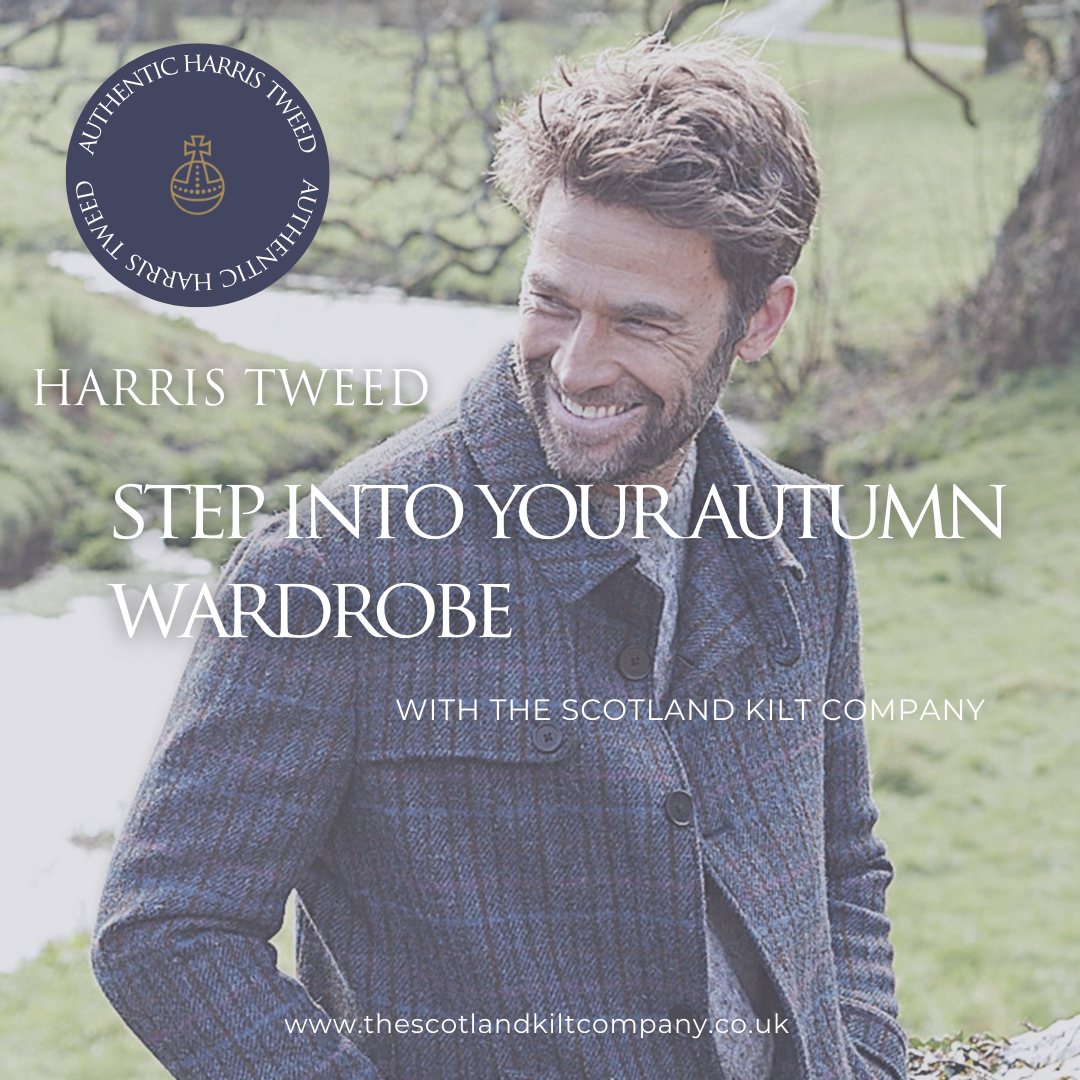 Autumn is on the horizon, and it's time to start thinking about your wardrobe's seasonal transition. This autumn season is promised to highlight natural elements highlighted within menswear. Harris Tweed is unarguably one of the world's most iconic designers of tweed, with the famous material recognized as having a massive influence on textile trends.
At The Scotland Kilt Company, we stock Harris Tweed bestsellers, the newest collections, and wardrobe staples for your autumn wardrobe. Here is a list of our favorites this year.
The Duncan overcoat is one of our newer additions to our range of Harris Tweed jackets. This authentic and handmade garment is your ideal outdoor partner that keeps you protected from all the elements.
Made from Harris Tweed fabric that has been exclusively woven, this coat is handmade in the Isle of Harris and is guaranteed the highest quality.
Featuring a classic fit with three buttons and a single-breasted front, with a gold interior lining and four-button cuff. The Duncan overcoat is perfect for a distinguished look that keeps out the cold. To view the Duncan overcoat on our website, click here.
The Paton short coat is another exciting newer addition to our collection of Harris Tweed jackets. Made from 100% Harris Tweed this Panton short coat is an established classical style. The iconic Harris Tweed fabric paired with the shirt-style collar and gun flap makes it a wardrobe staple, and we are delighted to offer it to our customers this autumn season.
The Panton short coat is made from 100% pure new wool Harris Tweed in a classic fit and is available blue with copper, blue, green, and purple check.
The Stormy jacket is the true embodiment of Harris Tweed's class and is representative of the brand's reputation for opulence. Harris Tweed is renowned for its luxury hand-woven pure virgin wool spun in Scotland's Western Isles.
Presenting the iconic Harris Tweed fabric in olive green complimented with a subtle blue and orange over-stripe, this exclusive jacket is designed in a classic fit. This jacket can be dressed up or down to suit the occasion, featuring a traditional two-button front, four-button cuff, and single breast design. This fit is an excellent addition to your autumn wardrobe.
The Torrance Jacket is a classic piece of craftsmanship presented by Harris Tweed. This coat is perfect to style for spring with its insulated design but lightweight style.
Styling the iconic Harris Tweed fabric in a deep green with a subtle red and grey check, this jacket is a polished must-have for this season. Featuring a classic two-button front, four-button cuff, and single breast design, the Torrance is a autumn wardrobe must-have.